About Us:
Your Instructor: Kathy Legault, Lead Trainer (certified)
Kathy's current pets including rescues are three dogs and three cats. Running St. John Therapy dogs for almost 9 years she studied to become an Evaluator and supervised every Evaluation personally. She introduced the Paws for Stories reading programs into schools and libraries and volunteered with her own dogs. She continued studying animal behaviour. Moving on from Therapy dogs her training included training with other trainers and learning scent detection/protection work. Kathy has earned many awards for volunteerism and a Master Training Certificate. Kathy has been a volunteer for one of the largest Dog Rescue groups in Ontario since inception and helps out other various Dog rescue groups when needed free of charge.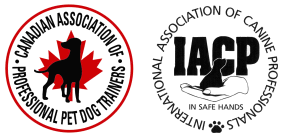 Kathy continues to learn (never too old) having recently learned several different courses of Therapy for animals, dock diving, barn hunt and recently participated in 2 tele-summits with trainers around the world (14 days).
Helping each client with their dog is what it is all about (and the dog kisses)! Why live with dangerous behaviours that will get your dog hurt or end up in a shelter! We can help.
Volunteering in the Community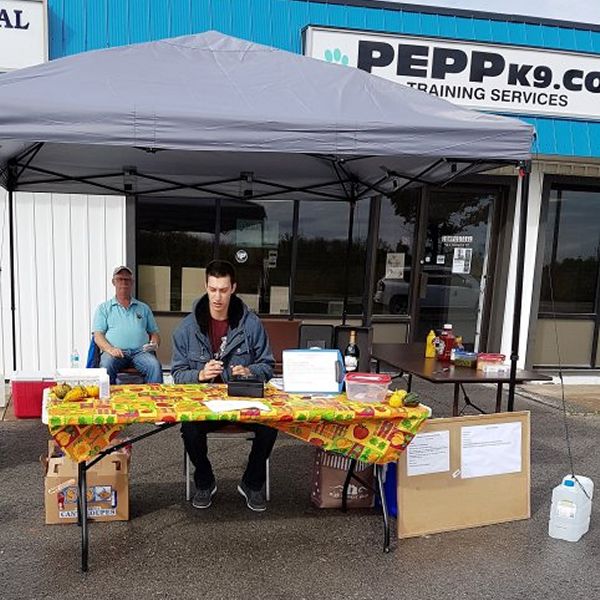 We are available to come and visit your school, or other public event or Brownie/Girl guide group to educate about dog training and Safety with dogs.
In our spare time
Our Name Is Our Philosophy:
Persistence (don't give up, your dog is your student, not a mind reader)
Exercise (drains your dog's energy before training and keeps them happy)
Practice (practice every day ensures success)
Pride (you will have when your dog is trained and in sync with you)